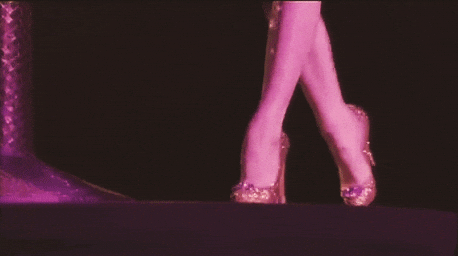 Olá little swans! Como vão vocês? Hoje irei compartilhar alguns dos meus planos como dançarina burlesca e meus pensamentos sobre esse universo. Primeiramente, gostaria de dizer que devo ser um caso raro. É muito, muito difícil de encontrar uma iniciante de Burlesque com menos de 18, 19 ou 20 anos. Meu primeiro contato com Burlesque foi aos 13 anos, quando eu visitei o blog da Lady Burly, a primeira e única professora burlesca do Brasil, mas só aos 16 eu me interessei de verdade pela dança. Eu já conversei com a Lady Burly (ela é adorável), mas ainda não tive a oportunidade de ter uma aula com ela. Não deixei o fato de nunca ter feito aulas de Burlesque me rebaixar e aprendi muita coisa sozinha assistindo a vídeos e tutoriais e lendo blogs (e eu ter feito Ballet me ajudou muito. Infelizmente tive de parar quando entrei no Ensino Médio, mas provavelmente retornarei ano que vem). A arte da auto-aprendizagem é algo que eu domino desde criança. Foi assim que aprendi inglês, bambodança e várias outras coisas.
Hey little swans! How are you? Today I'll be sharing some of my plans as a Burlesque dancer and my thoughts about this universe. First, I'd like to say that I'm a rare case. It's very, very hard to find a Burlesque beginner with less than 18, 19 or 20 years old. My first contact with Burlesque was when I was 13, when I visited Lady Burly's blog, Brazil's first and only Burlesque teacher, but only at 16 I got really interested on it. I've had a chat with Lady Burly (she's lovely), but I didn't have a class with her yet. I couldn't let the fact of never been to Burlesque classes pin me down and I've learnt many things by myself watching videos and tutorials and reading blogs (have done Ballet classes helped me a lot. Unfortunately I had to stop it when I entered in High School, but I'll probably return to it next year). The art of self-learning is something that I do since I was a child. That's how I learn English, hoop dance and many other stuff.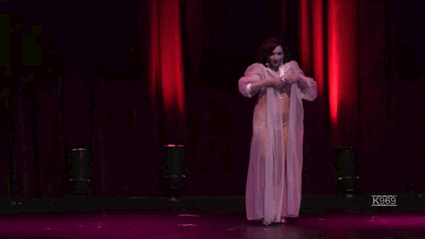 Eu estava indo muito bem nas minhas lições solitárias de Burlesque, mas uma doença que me afetava há alguns anos me impediu de continuar praticando por uns meses: a malvada depressão. Eu fiz muitos desabafos sobre minha (ausência de) auto-confiança durante o auge dessa doença no Tumblr. Com quase 17 anos, eu perdi a fé na minha futura carreira como dançarina e parei de fazer tudo o que eu amava fazer: exercitar, desenhar, compor, bambolear, dançar. Eu só queria ficar trancada dentro do quarto o dia todo. Depois de iniciar um tratamento, minha auto-confiança e minha fé começaram a voltar para mim e eu consegui fazer meu primeiro par de nipple tassels (também conhecidos como pasties).
I was going very well on my solitaire Burlesque lessons, but a disease which was affecting me for a few years blocked me from keep practicing for months: the devious depression. I did so many vents about my (absense of) self-confidence during the height of this disease at Tumblr. With almost 17 years old, I lost faith in my future career as a dancer and stopped doing everything I love doing: working out, drawing, songwriting, hooping, dancing. I just wanted to stay inside of my room all day. After starting with a treatment, my self-confidence and my faith came back to me and I could DIY my first pair of nipple tassels (aka pasties).
Tipo, eu sei que eles não são os tassels mais bonitos que você vai ver na vida. Mas eu tenho orgulho deles!/
Like, I know that these aren't the most beautiful tassels you've ever seen. I'm proud of them though!
Enfim, vamos falar dos meus planos, já que agora estou me sentindo muito melhor! Eu tenho um estilo muito específico e recente de Burlesque, chamado Nerdlesque. 90% dos números que estou montando possuem cosplays como figurino e eu gostaria que meu bordão fosse "nerd é o novo sexy", um dia. Tenho muitos projetos anotados no meu celular! Eu estou extremamente feliz de poder dizer que estou quase finalizando uma coreografia baseada nessa mocinha:
Anyway, let's talk about my plans, as I'm feeling so much better now! I have a very specific and recent style of Burlesque, called Nerdlesque. 90% of my routines have cosplays as costumes and I'd like to have "nerdy is the new sexy" as my catchphrase someday. I have lots of projects on my phone! I'm extremly happy that I can say that I'm almost finishing a coreography inspired by this lady:
Tada! A primeira Batgirl da história! /
Tada! The very first Batgirl in history!
Já escolhi a música e desenhei o figurino - ou melhor, o cosplay! Mas meu maior plano, talvez o meu maior sonho como dançarina burlesca, é o projeto de espetáculo "The Showgirl Who Laughs", um show de cinco atos que conta a história de uma versão feminina e provocante do Coringa. Por que cair numa banheira de toxinas e virar um palhaço psicopata, quando você pode cair no glitter e virar uma showgirl? Fiz um desenho de um dos atos (entitulado "The Smiling Balloon", um ato de Balloon Burlesque).
I chose the song and drew the costume - or better, the cosplay! But my biggest plan, pherhabs my biggest dream as Burlesque dancer, is the project called "The Showgirl Who Laughs", a five-act show which tells the story of a female and provocateur version of the Joker. Why fall in toxin and become a psycho clown, when you can fall in glitter and become a showgirl? I did a drawing of one of the acts (entitled "The Smiling Balloon", a Balloon Burlesque act).
Eu sei que vou precisar lutar muito para fazer "The Showgirl Who Laughs" sair do papel e se tornar um espetáculo de verdade. É um projeto grande e irei precisar de muita ajuda, patrocínio, pedrinhas, plumas e amor. Enquanto isso, irei trabalhar na minha performance de Batgirl e nas não-geeks. Eu planejo dançar como uma bailarina de um globo de neve, uma sereia e um cisne branco.
I know that I will need to fight a lot to make "The Showgirl Who Laugs" go out of the papers and become a real show. It's a big project and I will need lots of help, sponsorship, rhinestones, feathers and love. Meanwhile, I'll be working on my Batgirl routine and on my non-geeks ones. I'm planning to dance as a snowglobe ballerina, a mermaid and a white swan.
Love Xtina Aguilera!
O que eu aprendi sendo minha própria instrutora valem mais que espartilhos cobertos de swarovski. Acreditar em mim mesma, ver o quão longe posso ir, sonhar ainda mais alto todos os dias, encontrar meu próprio glamour e trabalhar na minha auto-confiança e amor próprio são algumas das coisas que aprendi e os levo como presentes que o Burlesque me deu.
What I've learnt being my own instructor worth more than swarovski-covered corsets. Believe in myself, see how far I can go, dream higher everyday, find my own glamour and work in my self-confidence and self-love are some of the lessons I've learnt and I take them as gifts that Burlesque gave me.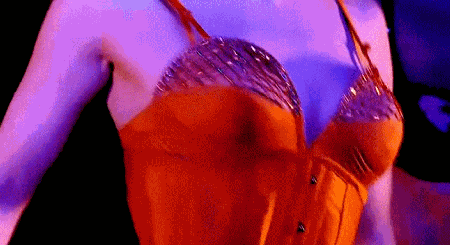 Por hoje é só! Obrigada a todos os amigos e seguidores do Tumblr que me apoiaram e me ajudaram a vencer a depressão e me motivaram a continuar ensinando a arte do Burlesque a mim mesma. Combinei com a Lady Burly de fazer algumas aulas com ela ano que vem. Afinal, aprendizado nunca é demais! Beijos!
That's all folks! Thanks to all of my friends and Tumblr followers who supported and helped me to fight depression and motivated me to keep teaching myself the art of Burlesque. I'll be taking some classes with Lady Burly next year. Learning is never enough! Kisses!