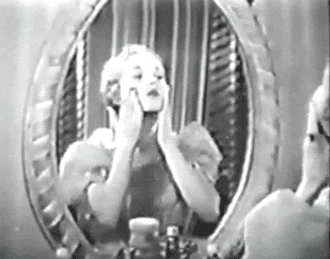 Olá meu little swans! Como vocês estão? Eu estou me sentindo uma morta-viva. A escola está definitivamente acabando com a minha vida. #ProblemasDeTerceiroAno.
Hoje tenho um tutorial de beleza pra vocês! Eu havia dito
nesse
post que eu amo óleo de bebê porque limpa e hidrata a pele. Hoje eu irei ensinar a vocês a limparem o rosto usando o óleo Johnson's para bebê.
AVISO: Não recomendo esse procedimento para pele oleosa. Favor consultar um dermatologista!
Hello my little swans! How are you? I'm feeling like a living-dead. School is ruining my life. #SeniorYearProblems.
Today I have a beauty tutorial to you guys! I've said on this post that I love baby oil because it cleans and moisturizes the skin. Today I'll teach you how to clean the face using Johnson's baby oil.
WARNING: I do not recommend this tutorial for oily skin. Please see a dermatologist.
O que você vai precisar / What you will need:
1. Óleo de bebê (não necessariamente o da Johnson's, mas esse é o melhor e mais fácil de se encontrar);
2. Algodão;
3. Lenço de papel;
4. Espelho de mão ou compacto (eu estou usando um compacto da Daiso);
5. Lenço de cabelo ou bandana, para evitar que o cabelo caia no rosto.
1. Baby oil (you can use one from another brand, though the Johnson's one is the best and the easiest one to find);
2. Cotton ball;
3. Tissue
4. Hand or compact mirror (I'm using a Daiso compact);
5. Headband or bandana, to avoid the hair from falling on your face.
. Primeiro passo/ Step 1:
Enxarque um pedaço grande de algodão no óleo, mas não muito. Olhando-se no espelho, comece pela zona T (nariz e testa) e em seguida limpe abaixo dos olhos e as bochechas. Repita até sentir que removeu toda a sujeira. Dê atenção a cor do algodão. Quanto mais você limpar, mais escuro/sujo ele ficará (nojento, eu sei). Faça todo o procedimento com delicadeza para não irritar a pele.
Soak a cotton ball with oil, but not too much. Staring at the mirror, start by the T zone (nose and forehead) and then clean above the eyes and cheeks. Repeat it until you feel like you removed all the dirt. Pay attention to the color in the cotton ball. The more you clean, more dirty it will look (disgusting, I know). Do it all carefully to not irritate the skin.
. Segundo passo / Step 2:

Quando acabar de remover a sujeira, limpe o excesso de óleo com o lenço de papel até que sinta sua pele macia como a de um bebê. Aguarde alguns minutos para o rosto secar completamente.
When you finish removing the dirt, clean the excess of oil with a tissue until you feel your skin is soft as a baby's. Wait a few minutes to your face dry completely.
. Terceiro passo / Step 3:
Repita todo o procedimento no pescoço. É importante limpá-lo porque acumula-se muita sujeira nessa parte do corpo (tanto quanto no rosto).
Repeat step 1 and 2 on your neck. It's important to clean it because there's a lot of dirt accumulated on this part of your body (as much as in the face).
. Você pode fazer esse mesmo procedimento em qualquer parte do corpo;
. Você pode usar o óleo de bebê como removedor de maquiagem! Algumas pessoas juram que ele remove melhor do que o próprio demaquilante. Ele também não irrita os olhos;
. O óleo de bebê pode ser um óleo de limpeza corporal e facial, um removedor de maquiagem e... Creme de depilar! Usar óleo de bebê ao depilar com gilete ao invés de um creme não apenas proporciona uma depilação macia mas também evita o desgaste da lâmina, além de não causar irritações.
. You can do this same procedure in any part of the body;
. You can use the baby oil as a makeup remover! Some people swear that it removes better than the makeup remover itself. It also doesn't irritate the eyes;
. The baby oil can be used as a body and face skin cleanser, a makeup remover and... Shaving cream! Using baby oil rather than shaving cream not only gives good smooth shave but also increase the life of the razor, plus it doesn't cause any irritations.
Isso é tudo! Espero que tenha gostado do tutorial! Até mais!
That's all folks! I hope you liked this tutorial! See you soon!
;)