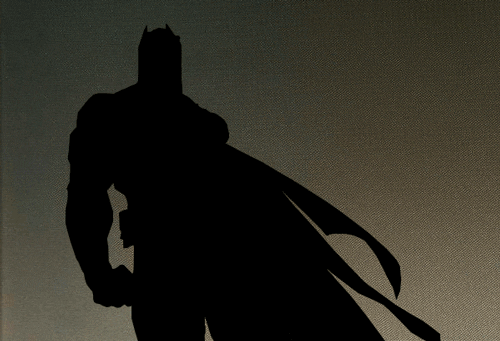 Little Swans, hoje o post vai ser bem diferente - na verdade, além de geek, bem puxado pro humorístico. Eu dedico esse post a novos fãs de Batman, ou seja, batmaniacs recém-nascidos. Pequenos inocentes que não sabem o que estão por vir, e que não fazem ideia de que essa foi a pior decisão que tomaram na vida (rs).
Ser fã de Batman é, na verdade, muito sofrimento. Você gasta muito dinheiro pertencendo a esse fandom, e chora demais também. Então pense bem antes de se declarar batmaniac!
Little swans, today's post is very different - actually, besides geek-related, it's very humoristic. I dedicate this post to new Batman fans, I mean newborn batmaniacs. Little sweet innocents who don't know what is waiting for them and they have no idea that it was the worst decision they made (just kidding).
Being a Batman fan is actually a lot of struggle. You spend a lot of money when you belong to this fandom and cry a lot as well. So think twice before considering yourself a batmaniac!
1. VOCÊ VAI SOFRER DEMAIS!/
YOU WILL SUFFER A LOT!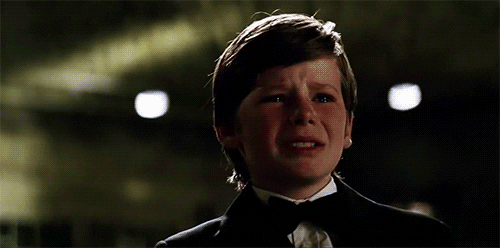 A vida de um batmaniac se resume à "sofrência". Você vai sofrer pelos seus OTPs, vai sofrer com o Bruce, vai sofrer com os Robins, vai sofrer com a Barbara, vai sofrer com até mesmo os vilões; sofrer quando uma graphic novel tiver a arte perfeita demais, vai sofrer porque você vai querer que o Bruce seja seu sugar daddy e a lista continua. Então esteja preparado.
The life of a batmaniac is all about suffering. You will suffer for your OTPs, will suffer with Bruce, will suffer with the Robins, will suffer with Barbara, will suffer even because of the villains; suffer when the art of a graphic novel is too perfect, suffer because you will want Bruce to be your sugar daddy and the list goes on. So be prepared.
2. ESPERE PELO INESPERADO /
EXPECT FOR THE UNEXPECTED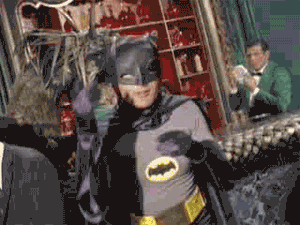 Batman é uma verdadeira caixinha de surpresas. A DC e a Warner sempre arrumam um jeito de te surpreender, seja positivamente ou negativamente (normalmente negativamente, e isso fará você sofrer. De novo). Coisas que você nem imaginava que iriam acontecer, acontecem, e a felicidade de um batmaniac dura muito pouco.
Batman is like a box of surprises. DC and Warner will always find a way to surprise you, in a positive or negative way (usually negative, and it will make you suffer. Again). Stuff that you couldn't even imagine that would happen, actually happen, and the happiness of a batmaniac doesn't last too long.
3. EXISTEM VÁRIOS ROBINS /
THERE ARE A LOT OF ROBINS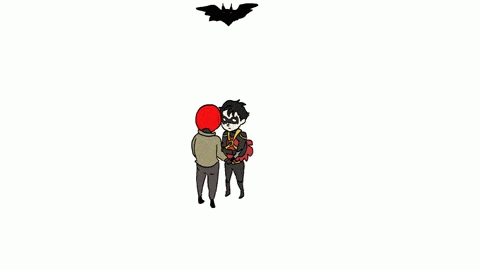 Então você acha Batman e Robin uma dupla dinâmica? Legal, mas a qual Robin você se refere? Existem muitos! Alguns você vai amar e querer esmagar até virar suco, outros você vai odiar com todas as suas forças (talvez... É mais provável que você ame todos ao mesmo tempo).
So you think Batman and Robin do a dynamic duo? Nice, but which Robin? There are so many! You will love some and hate others (maybe... Usually we love all of them).
4. EXISTEM DOIS TIPOS DE BATMANIAC... /
THERE ARE TWO TYPES OF BATMANIAC...
... Ou você é Anti-Talia ou Pro-Talia (mentira, ninguém realmente ama ela).
... You're either an Anti-Talia or a Pro-Talia (I'm kidding, nobody really loves her).
5. VOCÊ VAI SENTIR PENA DE PELO MENOS UM VILÃO /
YOU'LL FEEL SORRY FOR AT LEAST ONE VILLAIN
É impossível não sentir seu coração quebrar ao assistir ou ler Mad Love, não deixar uma lágrimazinha escapar ao descobrir a história do Sr. Frio ou não ficar meio triste ao ler os flashbacks de The Killing Joke. Terá sempre uma brecha para você ter pena de algum vilão. A não ser que o seu coração seja de gelo.
It's impossible to not feel heartbroken after watching or reading Mad Love and knowing about Mr. Freeze's story, or don't feel at least a bit sad with the flashbacks from The Killing Joke. There will always be a way to make you feel sorry for some villain. Unless your heart is an ice cube.
6. ISSO VAI TOMAR SEU TEMPO... E DINHEIRO /
IT WILL TAKE YOUR TIME... AND MONEY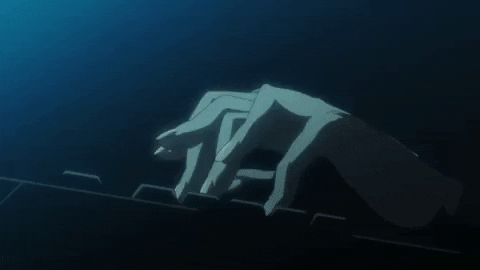 Tem muita coisa para ler, assistir e jogar, e o pior: é tudo caro. Por isso batmaniacs deveriam ser pagos. Você pode até conseguir ler todas as HQs, assistir todos os filmes, séries e animações e jogar todos os jogos, mas quando finalmente acabar, a DC provavelmente já terá lançado coisas novas.
There are too much to read, watch and play, and the worst is: it's usually expensive. That why batmaniacs should be paid. You can read all of the comics, watch every single movie, show and animations and play each game, but when you finish it, DC will probably have new stuff released.
7. SEUS SHIPS FAVORITOS NÃO FORAM FEITOS PARA FUNCIONAR /
YOUR FAVORITE SHIPS ARE NOT SUPPOSED TO WORK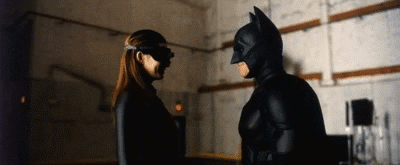 Nem adianta. Quando tudo parece estar bem entre seu OTP, acontecerá alguma coisa e PAPAPUM.
Don't even try. When everything seems to be okay with your OTP, something will happen and

KABOOM.
8. GOTHAM DA FOX NÃO É UMA FONTE CONFIÁVEL /
FOX'S GOTHAM IS NOT A TRUSTABLE SOURCE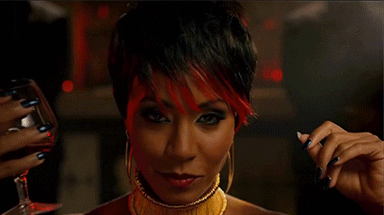 Apenas não. Leia as HQs primeiro, e depois assista se quiser. Só se quiser.
NOPE. Read the comics first, then watch it if you want to. But only if you want to.
9. UNIVERSOS ALTERNATIVOS VÃO DESGRAÇAR SUA CABEÇA... /
ALTERNATIVE UNIVERSES WILL BLOW YOUR MIND...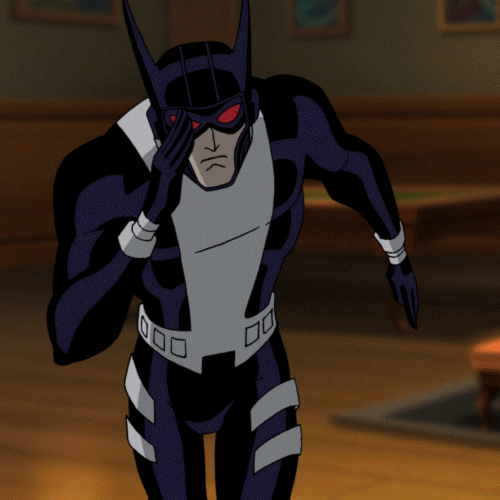 ... Mas você irá amar muitos deles.
... But you will love many of them.
10. VOCÊ VAI CAIR DE AMORES PELO ADAM WEST! /
YOU WILL FALL FOR ADAM WEST!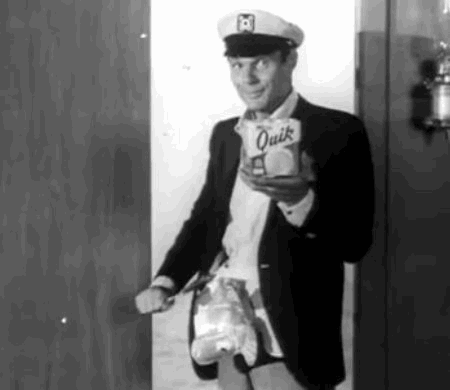 Porque sim!!!!!!
Concluindo: Se tornar batmaniac pode não ser a melhor decisão da sua vida! /
Conclusion: Becoming a batmaniac might not be the best decision of your life!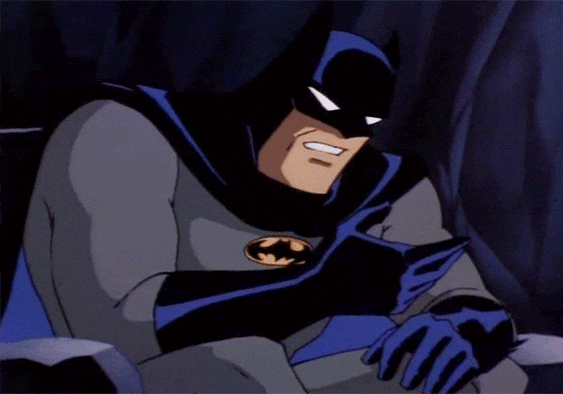 Seu novo hobby vai tomar seu tempo, dinheiro e fará você chorar até não sobrar mais água no seu corpo... Mas acredite, vai ser divertido. E você vai poder conhecer um monte de gente nova pra surtar e chorar com você!
Your new hobby will take your time, money and will make you cry until you waste all of the water of your body... But believe me, it will be fun! And you will meet awesome new people to freak out and cry with you!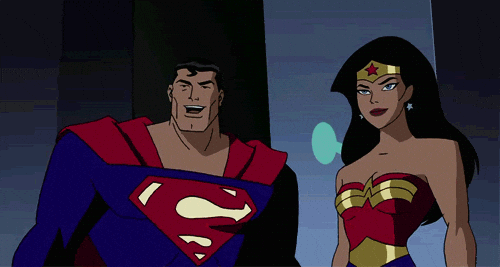 Isso é tudo pessoal! Deixem um comentário dizendo se gostariam de ver mais posts desse tipo aqui no blog! Xx!
That's all folks! Leave a comment if you want to see more posts like this one here! Xx!