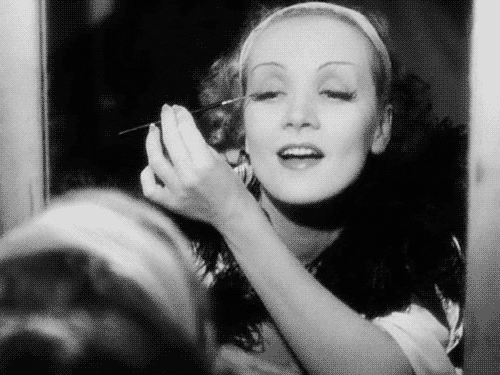 Olá little swans! Sei que tenho andado ausente, mas não tive nada realmente interessante para postar ultimamente! Porém, hoje trago a lista dos meus produtos-vovó favoritos! Para leitores estrangeiros, eu realmente recomendo todos esses se caso um dia vierem ao Brasil.
Eu sou constantemente "zoada" pela minha família por usar mais produtos antigos que minha própria avó. Mas acreditem em mim: se alguma coisa está no mercado há tanto tempo, podem ter certeza de que ele tem qualidade! Não são todas os produtos que permanecem inalterados por décadas, então se as modificações ao longo dos anos são mínimas, é certo que eles são excelentes.
Hello little swans! I know I've been absent, but I had nothing really interesting to post about recently! But today, I'll show you guys my favorite vintage products! To foreign readers, I really recommend all of those products if you ever come to Brazil someday!
I'm constantly "bullied" by my family because I use more vintage products than my grandma. But believe me: if something is on the industry for so long time, then it is for sure a good product! Not every product in market keeps the same formula for decades, so if the changes over the years are subtle, they're for sure amazing!
Polvilho antisséptico Granado/
Granado antiseptic powder
Granado é, talvez, o maior clássico do mercado brasileiro. Hoje a marca tem esmaltes, maquiagens e outros produtos de banho, mas o polvilho antisséptico lançado em 1903 é de longe o mais famoso. Comprei porque algumas sapatilhas estavam ficando com mau cheiro ao longo do dia e fiquei extremamente feliz em ver que o polvilho realmente funciona! Tem um cheiro neutro e eu quero experimentar as variações pra ver se tem cheiros diferentes. Lendo o rótulo, descobri que pode ser usado como desodorante e atualmente uso mais pra isso. Pode ser aplicado nas axilas com as mãos ou com um puff. Minha bisavó literalmente se banhava com o polvilho!
Granado is, pherhabs, the most classic product in Brazil. Today they have nail polishes, makeup and other bath products, but the antiseptic powder released in 1903 is by far the most famous one. I bought one because some flats were becoming stinky during the day and I was extremly happy to know that the powder really works! It has a neutral scent and I want to try its variations and see if they have different scents. When I read the label, I found out that it can be used as a deodorant and I'm using the powder for it currently. It can be applied on the armpits with hands or a puff. My great-grandma used to literally bath herself in this powder!
Alma de Flores
No meu post sobre
meus presentes de natal
, vocês viram que ganhei um kit LINDO dessa marca. Pois bem, eu sou obcecada com a Alma de Flores. Eles são super tradicionais e a marca foi fundada em 1950. Eu sou a única pessoa da minha casa que usa os produtos, eu compro pacotes do sabonete e o deixo na saboneteira que veio no kit que ganhei de natal. Recentemente comprei o talco da fragrância original e fiquei surpresa quando vi que ele dá um efeito perolado na pele! Vou continuar usando Alma de Flores por muitos e muitos anos ainda, mesmo que meu pai diga que fico cheirando à avó dele!
In my post about my Christmas presents, you saw that I got a BEAUTIFUL gift set of this brand. Well, I'm obsessed with Alma de Flores. They are extremly traditional and the brand was founded in 1950. I'm the only person in my house who uses the products, I buy packs of the soap and I keep them inside the soap case I got with the gift set. I recently got the original fragrance powder and I was surprised when I noticed that it gives a pearly effect on the skin! I'll be using Alma de Flores for many years, even if my dad keeps saying that I smell like his grandma!
Nivea Creme
Também já falei sobre o Nivea Creme (
aqui
). Criado em 1911 na Alemanha, esse hidratante tanto facial quanto corporal fez parte do toucador feminino do mundo inteiro desde então. Tem várias utilidades além da hidratação para rosto e corpo. A única coisa que não gosto sobre o Nivea Creme é que a absorção demora horas.
I've also talked about Nivea Creme before (here). Created in 1911 in Germany, this moisturized is both facial and body and it's on the women's dressing tables from all around the world since then. It has a lot of different ways to use besides moisturizing face and body. The only thing I don't like about Nivea Creme is that it take some hours to absrob.
Charisma (Avon)
Eu sei que você já viu essa embalagem na penteadeira da sua avó! Essa é a primeira e única fragrância da linha Crystal que experimentei. O Charisma foi lançado em 1968 e é floral e amadeirado, com notas de cravo, coentro, rosa, sândalo e âmbar. Eu sinto que esse perfume cria uma atmosfera de femme fatale perfeita e eu o recomendaria para Gilda. Agora quero comprar o Topaze (1959), que muitos dizem ser um dupe perfeito para o Chanel n°5! Há uma controvérsia/rumor sobre o Coco da Chanel, de 1984, ser uma cópia do Charisma.
I know you've seen this perfume at you grandma's dressing table! This is the first and only fragrance from the Crystal collection I've tried. Charisma was released in 1968 and it is both floral and woody, with notes such as carnation, coriander, rose, sandalwood and amber. I feel that this perfume creates a perfect femme fatale atmosphere and I'd recommend it to Gilda. Now I want to try Topaze (1959), which many people claim to be a perfect dupe for Chanel n°5! There's a controversy/rumor that claims that Chanel's Coco, from 1984, is a copy of Charisma.
Puffs!
Não há nada novo sobre eu ser a louca dos puffs. Sou puff-sexual assumida (meu deus, que trocadilho foi esse?), tenho um
mural no Pinterest
dedicado somente a eles e já fiz um
post compilando os mais fofos
. No momento só tenho três na minha coleção, mas pretendo aumentar e colecionar vintages de verdade (não para uso, apenas coleção). O meu favorito é o que veio junto com a talqueira da Alma de Flores Queen, é muito fofinho, grande e macio.
There's nothing new about my obsession on puffs. I'm proudly puff-sexual (dear lord, what kind of pun was this?), I have a Pinterest board dedicated exclusively to them and I've done a compilation of the cutest ones. I have only three on my collection at the moment, but I'm planning to make it bigger and collect real vintage ones (not for use, just collection). My favorite is the one that came with the Alma de Flores Queen dusting powder, it's very fluffy, big and feels soft.
Isso é tudo pessoal! Quais são seus produtos vintage favoritos, nacionais ou não? Deixe um comentário me contando tudo! Beijos!
That's all folks! Which are your favorite vintage products, national or not? Leave a comment telling me everything! XOXO!