Olá little swans! Perceberam algo novo por aqui? Pois é, o nome do blog
mudou
e eu tinha deixado uma "pista" na
fanpage
! E eu gostaria de dar devidas explicações sobre a mudança repentina.
Eu nunca gostei de ter titulado o blog com meu próprio nome, mas não sabia como deveria se chamar. Eis que numa manhã tive a ideia de rebatizá-lo de
The Pink Boudoir
. O layout e design do blog remetem muito a um boudoir fofo, e como rosa é minha cor-assinatura, decidi que esse seria o nome perfeito. Afinal, esse blog não é só meu; é de todas as divas que acompanham o blog! Espero que gostem do novo nome!
Hello little swans! Did you notice something different here? Yes, the blog name was changed and I posted a hint on my fanpage. I'd like to explain this suddenly change.
I never liked the idea of naming the blog with my own name, but I didn't know how it should be entitled. Then in a morning I thought of re-naming it to The Pink Boudoir. The layout and design of the blog remind of a cute boudoir, and as pink is my signature color, I decided that it would be the perfect name. Besides, this blog is not mine; it belongs to all of the divas who read it! I hope you like the new name!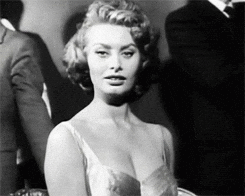 Agora, vou deixar um "spoiler" dos posts que estão por vir:
Now, I'll leave a "spoiler" of the upcomings posts:
. Resenhas:
Wayne de Gotham (livro), DC Rebirth, e esperançosamente, o pó facial Airspun da Coty que encomendei com uma parente que está voltando dos EUA. Comprei no eBay o puff com talco iluminador Pink Pooch da W7 mas não deve chegar até agosto;
. Pessoal:
como transformei uma mesa de computador velha numa penteadeira;
. Diversos:
uma lista de verdades sobre o estilo de vida vintage.
. Reviews: Wayne of Gotham (book), DC Rebirth, and hopefully, Airspun face powder by Coty (I asked for a relative who is returning from the US to buy it for me). I bought W7's Pink Pooch shimming powder puff on eBay but it probably won't arrive until August;
. Personal: How I turned an old computer desk into a dressing table;
. Misc.: A list of facts about the vintage lifestyle.
Por hoje é só, pessoal! Vejo vocês na semana que vem!
That's all folks! See you next week!
AVISO IMPORTANTE PARA PIN-UPS E VINTAGISTAS BRASILEIRAS: O documentário "Bettie Page Reveals All", que conta toda a história da nossa pin-up favorita narrado por ela mesma, sai nessa terça-feira (21) do catálogo brasileiro do Netflix! Corram!