Desde bebê, eu odeio acordar cedo. Enquanto a maioria das crianças pequenas dormem cedo e acordam com o sol, eu dormia tarde e acordava meio-dia. Sou uma coruja noturna por natureza e amo dormir. Mas infelizmente, a vida não é um mar de rosas e temos que estar em pé às cinco, seis ou sete da manhã. Bate aquele desânimo de ficar linda à essa hora, né? Eu entendo o sentimento, mas costumo dar um jeito de me empurrar para o lado glamouroso da vida, então preparei estas dicas para ajudar você a ficar linda à essa hora! Você irá parecer ter acordado diva!
Since I was a baby, I hate waking up early. While most little children sleep early and wake up by the sunrise, I used to sleep late and wake up at 12AM. I'm a night owl by nature and I love sleeping. But unfortunately, life is not a fairy tale and we have to jump off the bed at five, six or seven AM. Do you feel unmotivated to get all dressed up at this time of the day, right? I know the feel, but I usually push myself to the glamourous side of life, so here are tips to help you look beautiful at morning! You will look like you woke up like this!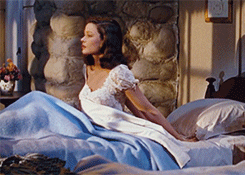 Talvez não no nível Gene Tierney, mas tudo bem /
Pherhabs not as Gene Tierney, but okay
Primeiramente, muitas dessas coisas eu aprendi com a Dita. Eu pesquiso muito sobre entrevistas com ela e ela já deu muuuuitas dicas úteis, mas outras são de experiências minhas. Então se você não sabe inglês o suficiente para ler essas entrevistas, eu espero que esse se post seja útil!
First of all, I learnt all these things with Dita. I search her interviews a lot, and she gives so many useful tips, but some are from personal experiences.
DOMINE UM PENTEADO / MASTER A HAIRSTYLE: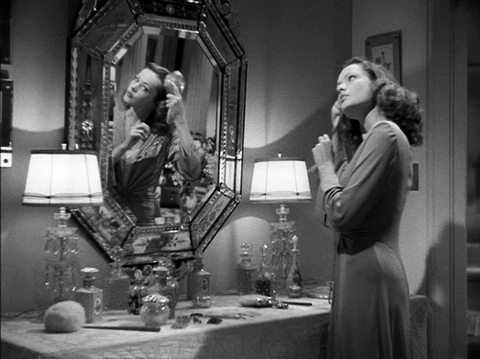 Encontre um penteado bonito que você domine e saiba fazer em questão de segundos. Acessórios como lenços, bandanas, presilhas, laços, tiaras e elásticos são muito úteis. Eu normalmente uso bandanas ou faço o terceiro penteado do vídeo maravilhoso abaixo (que inclusive é que estou usando no meu avatar). Não é necessário saber inglês para entender:
Find a beautiful hairstyle to master and that you can do in seconds. Accessories as scarfs, bandanas, clips, bows and ribbons, headbands and hair ties are very useful. I usually wear bandanas or do the third hairstyle from this wonderful video (I'm wearing it on my avatar btw):
LEVE UM PERFUME NA BOLSA /
CARRY A PERFUME ON YOUR PURSE: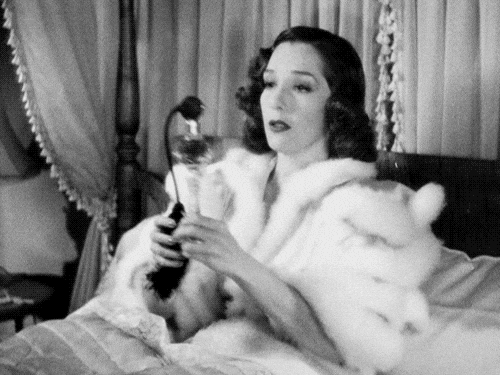 Não existe nada como cheirar bem. Quem não ama saber que está deixando aquele cheirinho bom no ar? Opte por um desodorante suave que não tenha um cheiro muito forte e leve sempre a versão de bolsa do seu perfume favorito com você. Pela manhã, uso o Surreal Garden, também em versão de bolsa, que está sempre na minha necessaire. Use sempre perfumes suaves de manhã. Não é nada conveniente um perfume forte logo às sete horas, especialmente no verão.
There's no such thing as smelling good. It's amazing to know that I'm leaving a wonderful scent in the air. Choose a fresh deodorant and always carry the travel size version of your favorite perfume with you. By morning, I wear Surreal Garden, also in tavel size, which is always in my makeup bag. Wear fresh and delicate perfumes by morning. It's not convenient to wear a strong-scented perfume at 7AM, specially at summer.
SEUS MELHORES AMIGOS: PÓ E BATOM /
YOUR BFFS: POWDER AND LIPSTICK: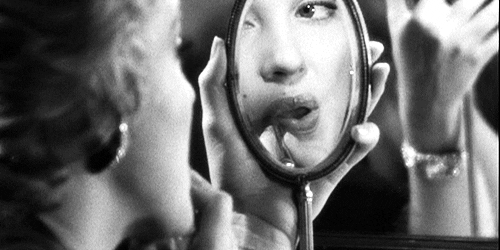 Essa é a dica número 1 de beleza matinal da Dita. Eu testei e é realmente infalível. Pó compacto + batom na sua cor favorita = glamour instantâneo. Na maioria das fotos de paparazzi, Dita não está usando nada além disso e um par de óculos escuros. Assim como ela, minha cor favorita é o vermelho, mas quando estou com MUITO sono ou preguiça, invisto num rosa.
This is Dita's n° 1 morning beauty tip. I tried it and it really works. Face powder + lipstick in your favorite color = instant glamour. In most of her paparazzi photos, Dita is wearing nothing but these and a pair of sunglasses. Exactly like her, my favorite lipstick color is red, but when I'm VERY sleepy and lazy, I wear a pink one.
Sem delineador gatinho, mas ainda diva! /
No cat eyeline, but looking gorgeous!
ACESSORIZE-SE /
ACCESSORIZE YOURSELF: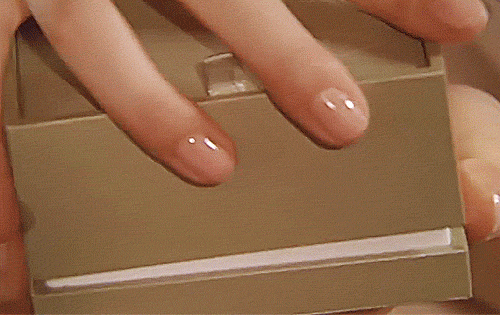 Muitas de nós não podemos ir trabalhar ou estudar com um look maravilhoso. Minha escola, por exemplo, tem uniforme e é cheia de normas de vestuário. Então escolha um acessório que seja discreto e bonito, e que principalmente, combine com seu estilo. Exemplos: brincos ou colar de pérolas falsas, pulseira, anel de rosa, broche vintage. Eu amo usar meu broche de cisne para dar uma impressão de assinatura e glamour, mesmo usando uniforme.
Many of us can't go work or study in a wonderful outfit. My school, for example, has uniforms and lots of dress codes. So choose a discreet and beautiful accessory that match your style. Examples: fake pearl earrings or necklace, bracelet, rose ring, vintage brooch. I like wearing my swan brooch for a signature and glamour atmosphere, even when I'm wearing my uniform.
USE CREMES ANTES DE DORMIR /
WEAR NIGHT CREAMS: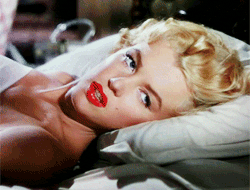 Cremes e máscaras faciais noturnas são muito úteis. Você acorda na manhã seguinte com a pele macia, saudável e bonita. Eu uso Nivea Creme todos as noites antes de deitar (exceto quando esfolio o rosto) e o resultado é magnífico!
Night creams and beauty masks are very useful. You wakeup by morning with a soft, healthy and beautiful skin. I wear Nivea Creme every night before going to bed (except when I exfoliate my face) and it turns out amazing!
Isso é tudo pessoal! Espero que tenham curtido as dicas! Mas você já tem um ritual martinal? Conta pra mim! Beijos!
That's all folks! I hope you've enjoyed these tips! But do you already have your own morning routine? Tell me! Kisses!